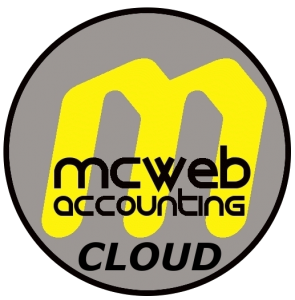 What Is McWEB Cloud?
McWEB Cloud is the next generation management information system platform. System operations are on a Virtual Private Server (VPS), in a Cloud Computing Environment. In Short this means that you will always have the latest/fastest system at your service, securely accessible from any location with an internet connection. The secure connection between your office (or other location) and McWEB Cloud is made through an encrypted Virtual Private Network (VPN). The VPN ensures your data security and fast access. McWEB Cloud frees you from the endless cycle of computer hardware support, network support, and equipment failure/replacement. McWEB Cloud has the capacities to run the applications of today and tomorrow, allowing you to continue to use in-house systems without interruption or upgrade.
What Are The Benefits of McWEB Cloud?
Connect to your Accounting, Operations, and Personnel systems; Access Company Documents; All From Anywhere, At Anytime! All of this is possible with McWEB Cloud, and and this is just the beginning! McWEB Cloud will continue to evolve, bringing even more in the future.
Software As A Service (SAAS)
As the next generation software delivery system, McWEB Cloud delivers 'Software As A Service' (SAAS). SAAS elimates the manpower, computer hardware, and costs that have historically been associated with any business enterprise. Work safely and securely from any location, using any computing device. All that is required is an internet connection.
How McWEB Cloud Works For Your Company:
A True & Complete Virtual Office – 24/7, Anywhere/Anytime

Full Access To Company Systems & Documents Across The Globe

Cost & Time Savings, Initially & Into The future

Seamless Transition
McWEB Cloud Defined:
The Next Generation of Cost Saving Management Information Systems

High Performance Virtual Private Servers (VPS) in Regional Datacenter

Access Utilizing The Latest Technologies, Fastest Equipment

Eliminates Costly Computer Upgrade & Replacement Cycles

Eliminates Computer, Service, & Network Support Costs

VPN (Virtual Private Network) Technology Ensures Secure Access

Fastest Secure Internet Access From Any Office or WiFi Connecton